Agate Type -- "Sprudel Park"
Lady Jane, May 7 2012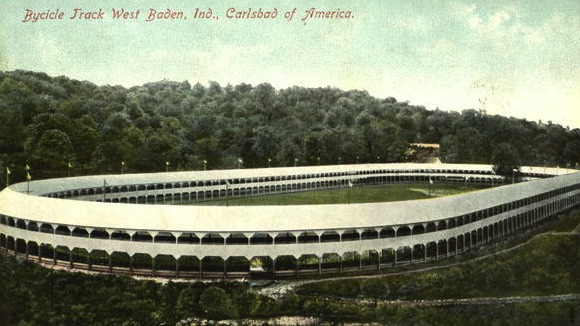 In the late 1800s, bicycling became an increasingly prominent feature of American life, particularly among the upper classes. Thus it was only natural for the West Baden Springs Hotel, in Indiana, to build a palatial bicycle track on its grounds.
At the same time, baseball's Negro Leagues were becoming increasingly organized, as black players were excluded from the Major Leagues. Black employees of the West Baden Springs Hotel organized a baseball team and played in the middle of the bicycle track. They were known as the West Baden Sprudels.
Agate Type captures this fascinating combination in their article on Sprudel Park. In addition to that post, the site specializes in exploring the often forgotten areas of baseball history, such as the Negro Leagues, Latin American ball, and other minor leagues.
comments powered by

Disqus