Quotes of American History: Marilyn Monroe on Love
Quote Quota Man, February 2 2013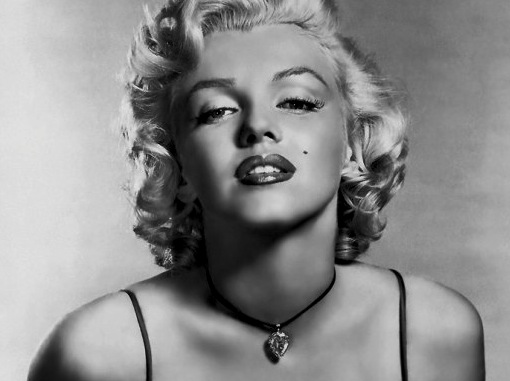 "A wise girl kisses but doesn't love." - Marilyn Monroe
Norma Jean Mortenson was born in Los Angeles on June 1, 1926. It would be twenty years before she was known as Marilyn Monroe -- one of the most famous actresses in all of American history.
Mortenson (sometimes spelled Mortensen) grew up in a working-class environment under turbulent circumstances. Her mother was a divorcee and a devoted fan of the movies. Mortenson's real father was probably another man named Charles Stanley Gifford, but he refused to acknowledge his role. Mortenson mainly grew up with friends and relatives and was married at the age of 16. During World War II she worked in a munitions plant, where she was discovered by a documentary photographer named David Conover.
The name of Marilyn Monroe was invented at the start of her acting career. "Marilyn Monroe" signified a new creation from the start, not only with the name but with the style (a vamped up sex appeal) and even facial appearance. Marilyn Monroe went through extensive plastic surgery before she appeared on screen.
Monroe's final movie, The Misfits, has become a centerpiece of Hollywood lore (view clip). Filmed in an isolated stretch of the Nevada desert, the movie pushed co-stars Clark Gable, Montgomery Clift, and Eli Wallach to the edge of their patience and endurance. A drug overdose by Monroe delayed filming for several weeks, while Clift and director John Huston contributed their own extensive drinking problems to the chaotic set. Speaking on the last day of filming, Clark Gable said, "I'm glad this picture's finished. She damn near gave me a heart attack."
Within days, Gable had died of a heart attack. Two years later, in 1962, Marilyn Monroe died of a barbiturates overdose. Montgomery Clift then followed in 1966, succumbing to the effects of his dissipated lifestyle. However, The Misfits remains a (somewhat flawed) classic of Hollywood cinema.
Related Topics
comments powered by

Disqus