5 Things You Didn't Know About U.S. Presidents
Madyson Grant, February 11 2013
When it comes to politics, it seems the media is always uncovering one secret or another. However, even in our world of information technology, where everything is readily available at our fingertips, some things still manage to stay out of the spotlight. In honor of the approaching President's Day, here is a list of five things that you probably didn't know about our U.S. Presidents:
1. Our 10th President, John Tyler, had more children than any other U.S. President. He was the proud father of 15 children, eight with his first wife, Letitia Tyler, and seven more with his second wife, Julia Gardiner. President Tyler's last child was born in 1860, when he was 70 years old! In fact, two of his grandchildren were still alive as of 2012.
2. James Buchanan, the 15th President, was the first and only U.S. President who never married. He did have a fiancé, Ann Coleman, whom he courted for about a year. They were engaged in July of 1819, but she broke it off at the start of December that same year. She died unexpectedly less than a week later under circumstances that remain a mystery to this day. President Buchanan remained single for the rest of his life.
3. The distinct black top hat worn by Abraham Lincoln wasn't just a fashion statement or a prop to add height to his already tall frame. Rather, the 16th U.S. President used the hat to carry letters, notes and other important papers he liked to have with him at all times. The hat was estimated to have been a foot tall, so it left plenty of room for carrying documents.
4. 18th President Ulysses S. Grant was the only U.S. President to die of cancer. The cancer was due largely to his habit of smoking cigars, which he started when he was very young. He admitted to smoking up to 12 cigars per day.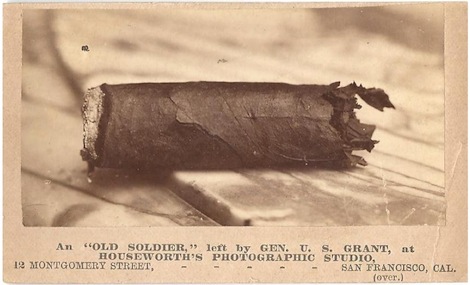 The cancer, which started at the base of his tongue, spread at an alarming rate despite the best efforts of his personal doctor, John H. Douglas. After working frantically to complete his memoirs, President Grant died a painful death from the cancer in 1885 -- a year after his diagnosis. Today's medical advancements could possibly have saved his life.
5. The youngest man to become President was not 35th President John F. Kennedy, but rather, 26th President Theodore Roosevelt. While it's true that, at age 43, President Kennedy was the youngest man elected President, it is Theodore Roosevelt who remains the youngest man to assume the title. Although he won election in 1904 at the age of 46, Roosevelt became President at 42 following William McKinley's assassination in 1901.
Related Topics
comments powered by

Disqus