The Civil War and Reconstruction (1860-1877)
The state of South Carolina seceded from the United States on December 20, 1860, triggering the Civil War. It concluded with the defeat of the Confederate States of America, the passage of the 13th, 14th, and 15th Amendments, and nearly a dozen years of Reconstruction.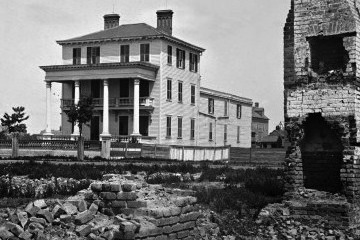 Although the Civil War was disastrous for the South, there's been little analysis on the wisdom of seceding in 1860. Here we examine the alternatives.